here she is. my lovely new nosno
had a bit of a test run today and its weird and great lol
to be honest my feet hurt a bit from the bindings and i think i may need new shoes or to mess with their set up a bit but ill figure it out.
having taken my trispokes off my other board to put onto the nosno with the 9" strikers. i then moved the 8's back onto the twister hubs and pumped them up to my normal 50psi and then chucked them into the boot (loosely, not bolted onto the trucks). it was a hot day (nearing 30C) and within a couple of hours i heard 2 bang's. didn't realise what it was from (thought it was a car back fire from another car initially) then opened the boot to find 2 of my 4 twister hubs had exploded! inner tubes shredded and twisters...well.....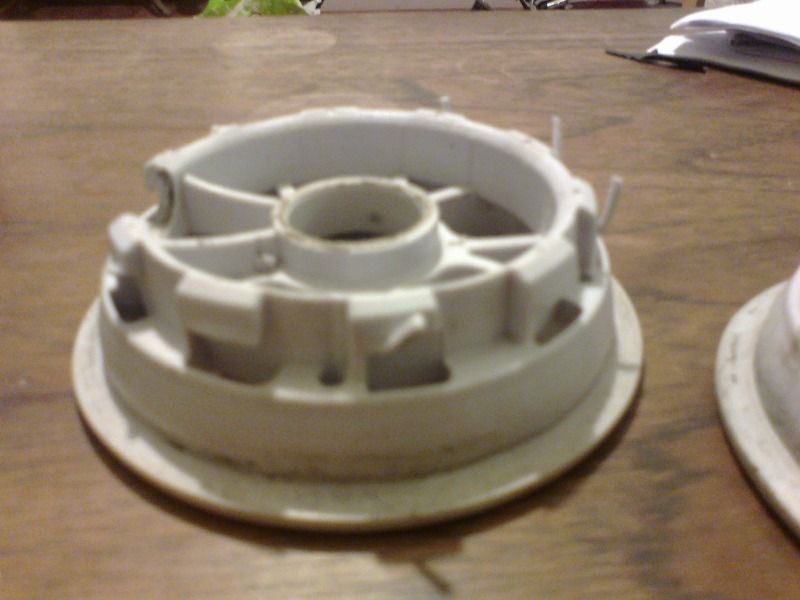 anyway they still kind of lock together. but reckon its a bit dogy to ride them. slightly gutted as it means i need 2 more wheels now...though i do have another pair of trispokes although i did like the idea of trying to keep the trampa light for jibs, twists and general freestyle.