Hello folks! Might be a really newbie question, but I can't seem to find it after doing a couple of key searches, so I thought it would be appropriate to start a new thread:
I'm very new to mountainboarding and just purchased my first board (can't wait for it to get here.) I'm looking at stuff I need to get, like pads and stuff, and the topic of heel straps came up. Looking at some, I had an idea:
Can I use the toe strap of a snowboard binding ( I'm coming from the snowboarding realm where I have many boards and bindings to spare) instead of buying these "Heel" straps that MBS and Trampa sell?
They both seem built to be similar and have a similar function. Check out the photos below:
MBS Heel strap:
My Union Force toe strap: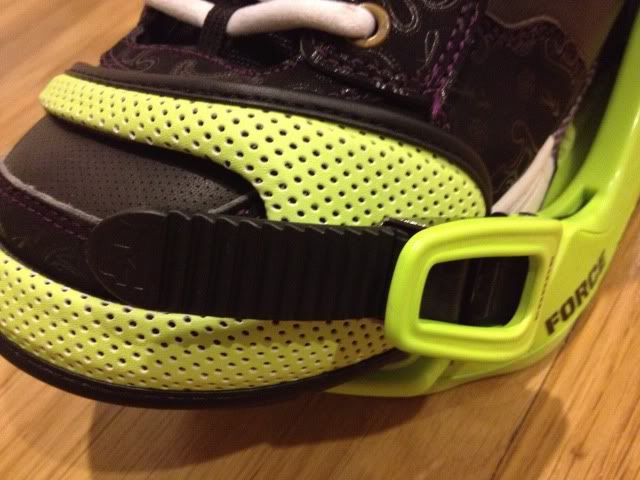 They both have ladder straps, a padded "strap" part for the heel/toe and a ratchet of some sort.... might need to drill a small hole to fix to the mountainboard binding but am I missing something, or could these parts be interchangeable with a little bit of basic modification?
I guess I'll find out whenever my board gets here and I try it out; just didn't know if some of the more experienced guys might have already tested this out!
Thanks in advance!
- Tatum