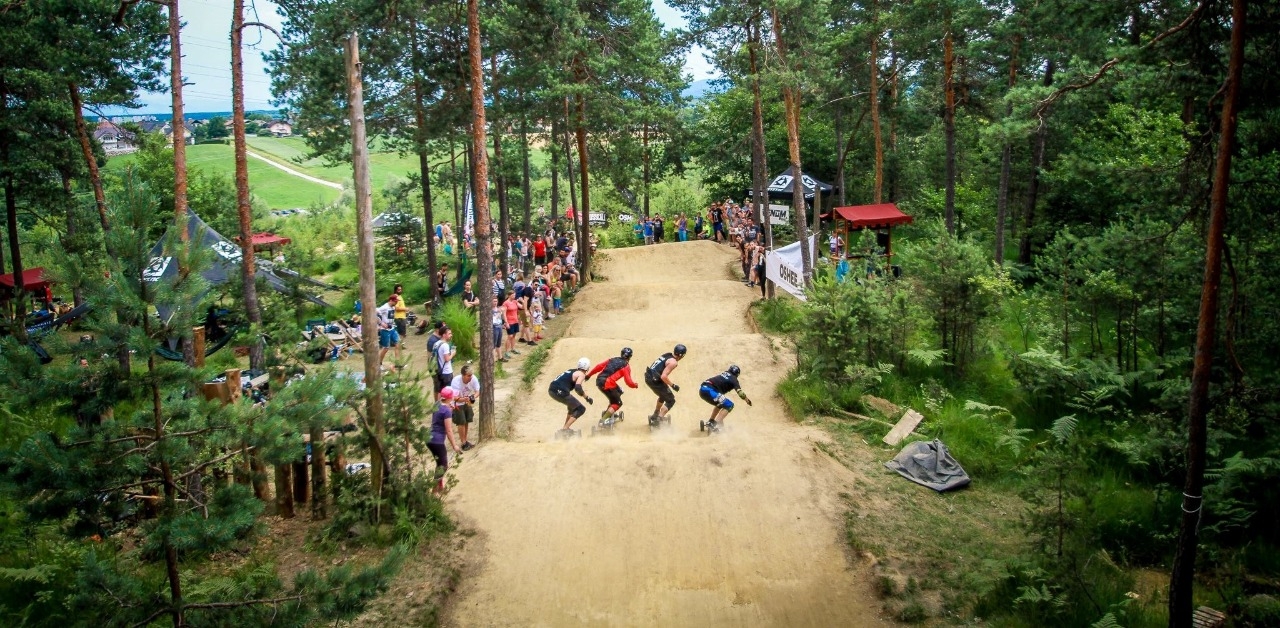 MattBrind17
Hey,Hey,I'm Matt and I've been mountainboarding since April 2005! I first saw the sport through Top Gear where Tom Kirkman raced a Bowler Wildcat at the Green Man in Wales, then again in my local woods and finally decided save up my paper round money and get one. The rest is a super fun history.
The mailman decided to play hide and seek so I only just got my hands on my new Haero Boards deck now. It looks so bad ass! I'm a cat person, but I forgive you Phil!
Another set of photos taken by myself, but mostly by Ludovic Faure.
Shots taken during the first day (qualifications day) of the 2019 World Boardercross Championship. Thanks to Ludovic Faure for taking a majority of these shots!